Lessons from the Will of Lady Fatima (SA) to Imam Ali (AS)

Before Lady Fatima (peace be upon her) departed from this world, she asked Imam Ali (peace be upon him) to execute her will, in which lie many lessons and treasures of knowledge for us which we can all benefit from.
Read more: Lessons from the Will of Lady Fatima (SA) to Imam Ali (AS)
Lady Fatima Zahra (S.A.) on The Last Day
On the Day when the oppressed shall bite their hands (in fear); when the oppressors shall be gathered in humiliation and lowliness, remembering their disgraceful and shameful deeds:
Then every one of them shall review his file, which is packed with oppression against his chosen worshippers. On that Day shall every human, whatever color, creed, faith, and his deeds may be shall be gathered... no one will be left behind... even the fetus who was the victim of abortion shall come that Day to present his case...
Then the great personality of Lady Zahra (A.S.) shall become manifest to every soul...
Following are several narrations reported by Ahlul-Bayt (A.S.) regarding Fatima (A.S.) on the Last Day:
A Quiet Funeral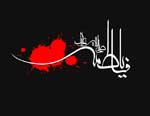 In the darkness of the jet-black night, when eyes were asleep and voices were silent, a Heavenly procession left Ali's house while carrying the Messenger of Allah's daughter to her final abode.
This was on the night of the third (3rd) of Jamadi al-Thani (the second), 11 A.H.
The heartbreaking procession moved towards an unknown location followed by a small number of devoted ones...
They were Ali, Hassan, Hussain, Zainab and Um Kulthum... Abu Dhar, Ammar, Miqdad, and Salman were following them.